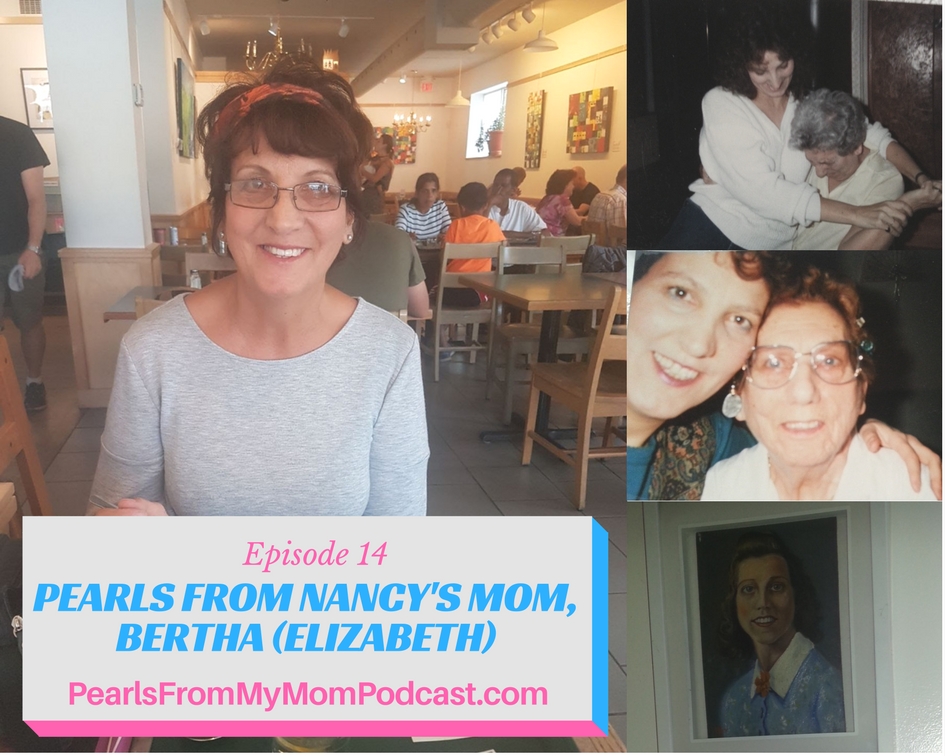 Nancy is a super awesome woman who was lucky enough to have her mom around until she was 92 years old. Nancy tells us about what her mom was like and how her mom's wisdom is helping her live her best life.
I was introduced to Nancy by her son Alexander, who hosts a super cool podcast called The Podcaster's Life w/The Podcaster's Coach and you can check it out here: http://podcasterscoach.com/live-podcast/
I was actually a guest on his show so if you can't get enough of my voice, check it out. It was the first time I had ever done a live podcast which was a really cool experience: http://podcasterscoach.com/pearls-from-my-mom/
We also did a Micro Podcast Improv which Nancy references in this episode: https://www.spreaker.com/user/podcasterscoach/ep-43-boring
Last but not least, Alex is literally writing The Book on Podcasting which will publish soon and I have a couple of pages I have written for him on legacy in podcasting so check that out when it comes out!